WV MetroNews
The Voice of West Virginia
DHHR Secretary says changes will be announced following million-dollar report
The secretary of West Virginia's Department of Health and Human Resources says an announcement is straight ahead about the structure of state government's biggest agency.
"We are working hard on these changes. We will have an announcement on Monday, probably a couple of announcements next week," DHHR Secretary Bill Crouch said during a briefing. "The key to any any real innovation is to get the right people in the right places."
An outside review of DHHR by the consulting firm McChrystal Group focused on better communication and breaking down silos. One of the major recommendations is to establish an executive leadership team consisting of seven people responsible for united leadership of agency strategy.
Besides the current cabinet secretary, that would include a deputy secretary for child welfare, deputy secretary for substance abuse disorders, deputy secretary for access and eligibility plus the state health officer, the director of the Center for Threat Preparedness and a chief operating officer.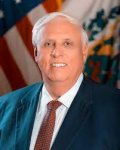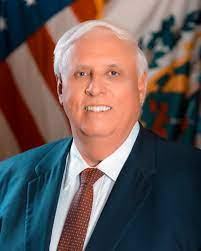 When the review came out earlier this month, Gov. Jim Justice called for immediate implementation.
Last week, the governor indicated that might have raised expectations for turnaround that hasn't been exactly immediate. But the governor said he does expect rapid movement.
"I'll promise you we will make that announcement on Monday," Justice said.
The big picture is West Virginia's low performance on the  most challenging health and societal issues. Consultants noted that West Virginia ranks lowest for life expectancy, highest for rate of drug-related deaths, highest for percentage of minors in foster care, second highest for food insecurity and 35th for access to care.
The consultant's review "shows a compassionate and committed workforce forms the cornerstone of DHHR. At the same time, current Department operations are not driving long-term improvements in state-wide health and human services outcomes. As such, indicators and outcomes in West Virginia continue to rank among the lowest in the country."
The report came about after a bipartisan and frustrated spectrum of West Virginia lawmakers concluded that DHHR is just too unwieldy to get a handle on its operations or finances. DHHR's total annual budget is $7.5 billion from state and federal dollars.
Justice vetoed a bill that would have divided the agency, saying a restructuring needs a longer, more careful examination. The governor called for a top-to-bottom review.
The result was the outside assessment by the national consulting firm McChrystal Group, which provided a cost estimate of $503,648 for the organizational assessment of DHHR and $578,770 to develop a strategic plan.
The national consulting firm named for retired U.S. Army Gen. Stanley McChrystal reached conclusions after analyzing a survey of all DHHR employees, conducting 65 interviews, reviewing agency documents and reviews by subject matter experts. The result was a rejection of splitting the agency, but it did conclude that changes are urgent to knock down silos and improve results.
"To improve West Virginia's health and human services outcomes, the status quo is not an option; DHHR requires bold organizational change," wrote consultants for the McChrystal Group.
"However, creating two separate departments is not the change required, as doing so would divert time, funding, and leadership's focus away from serving West Virginians."
Right now, the report concluded, communication throughout the agency too often falls short to be effective: "The Office of the Cabinet Secretary – including all administrative offices – rarely seeks proactive input from the bureaus, which impacts decision-making and service delivery."
Lack of broad strategy across the agency results in fumbled priorities, the review concluded. "The lack of a department-wide strategy also results in over reliance on key leaders, further limiting collaboration and hindering teams' abilities to effectively deliver services."
West Virginia lawmakers, when presented the report, were less than wowed. 
"I was really disappointed in the report," said Delegate Lisa Zukoff, D-Marshall, who said lawmakers have a straightforward goal of making DHHR more effective.
"It was kind of a generic summary of what they came up with and, frankly, we've seen this before in West Virginia. Every 10 years or so we see a new study that says the same thing and it doesn't get better," said Zukoff, speaking on Watchdog Radio in the Wheeling area.
Specifically, Zukoff said members of the health committee want to see improvements like fewer foster children falling through cracks and better care of residents in state-run facilities. 
"We want the people that DHHR serves to be taken care of," Zukoff said.
The post DHHR Secretary says changes will be announced following million-dollar report appeared first on WV MetroNews.
Source:
WV MetroNews
---
Herbert Hoover holds off Frankfort 17-10 for spot in Class AA final
SHORT GAP, W.Va. — One week after securing a one-point win at top seed Winfield in the final seconds of a Class AA quarterfinal, No. 9 Herbert Hoover again rose to the occasion in the late stages. 
As a result, the Huskies are headed to the Super Six for the first time.
Dane Hatfield scored on a 1-yard quarterback sneak to give Hoover its first lead over No. 5 Frankfort with 5:53 to play, and Andrew Rollyson's interception of a Luke Robinette pass with 1:55 remaining enabled the Huskies to escape with a 17-10 victory in the last of six state semifinals.
"They just keep battling and we talk about it taking four quarters to beat us and we believe that," Huskies' head coach Joey Fields said. "You can say those things and they're cliche, but when your kids believe it and they go through and adversity and continue to show it, that's who you really are."
With the win, Herbert Hoover (10-2) will carry a 10-game win streak into Friday's Class AA title game at Wheeling Island Stadium, where unbeaten Independence awaits.
The Falcons' season ends at 11-2.
"It's hard a school of our size to make it this far and then we were this close to making it to Wheeling, so it really hurts right now," FHS head coach Kevin Whiteman said. "I'm really upset. This has been a great group of kids and they've played together as a team. I'm just devastated for them that they didn't advance to the championship. They deserved it, but Herbert Hoover played a good game and I wish them well." 
Hatfield's winning touchdown run capped a drive that the Huskies had to cover only 38 yards on as a result of good field position from forcing a three-and-out.
On the series, Hoover overcame a holding penalty on its first play and the Huskies would rush 10 times, including eight from Hatfield for 28 yards. Tailback Randy Hughart added two carries for 21 yards.
"He blocks amazing and when it's his time to run, he runs it downhill really aggressive," Hatfield said of Hughart. "You saw him out there breaking tackles and getting big yards. I'm so proud of him."
Levi Paxton knocked in the point-after kick, giving the visitors a seven-point advantage just past the midway point of the fourth quarter.
After an exchange of punts, the Falcons got the ball back at their 36 with 3:23 remaining.
Normally a run-heavy offense, Frankfort instead utilized a shotgun formation and went to the air.
Robinette's 24-yard pass to John Anderson allowed the Falcons to reach the Huskies' 23. 
After an incomplete pass, the Huskies called timeout with 2:01 remaining.
Out of the timeout, Robinette threw a pass into double coverage and it was intercepted by Andrew Rollyson for a touchback with 1:55 to play.
"The timeout was just to gather and get our right guys on the field — more of our skill guys, because they were wanting to throw," Fields said.
"That's part of our package and we went down the field pretty quickly, but on that last ball, we ran a corner route and they made a good play on it," Whiteman added. "I'm not going to fault my quarterback. He's a heck of a football player and he's done a great job and been our leader."
Because Frankfort still had one timeout, the Huskies needed a first down to seal the game. They got it on the first play courtesy of Hughart's 14-yard run.
Hoover trailed 10-3 at halftime and lost out on a chance to immediately tie the game when a holding penalty negated Brayden Jones returning the opening second-half kickoff for a touchdown.
But the Huskies put together a 15 play drive that featured Hatfield's 17-yard run on third-and-15, before the quarterback plunged into the end zone on a 1-yard sneak, which combined with Paxton's extra point, tied the game at 10 at the 5:33 mark of the third quarter.
"He's special to be a sophomore and do what he's done," Fields said of Hatfield. "He's 21-3 in two years, so he's a winner and they feed off him. I'm so proud of him. That kid deserves everything he gets because he's a good kid."
Rollyson recovered a Parker VanMeter fumble on Frankfort's first series of the second half, though the Huskies were unable to capitalize and punted after starting at midfield.
Paxton's 42-yard punt pinned Frankfort inside its 10-yard line. After a three-and-out, the Falcons had to punt, allowing the Huskies to start in FHS territory ahead of the game-winning drive.
Hatfield lost a fumble on a 15-yard run that Frankfort's Logan Athey recovered to end the Huskies' opening possession of the contest.
Tyrique Powell ripped off a 38-yard run on the Falcons' ensuing series and Powell scored two plays later on a 4-yard run to give Frankfort a 7-0 lead 7:04 into play.
Hoover answered with Paxton's 19-yard field goal on the first play of the second quarter to cut its deficit to four.
VanMeter had a 15-yard touchdown wiped out for a holding penalty on the Falcons' next series, which ended with a turnover on downs inside the red zone.
"We had penalties at bad times and we were behind the chains too many times," Whiteman said. "Those holding penalties killed us. One of the biggest plays of the game is when we scored on a run and had a holding penalty that brought it back. That would've been huge if we could've punched that one in."
However, Robinette intercepted Hatfield on the following possession, and it helped lead to Rhett Sensabaugh's 29-yard field goal on the final play of the first half, giving FHS a 10-3 advantage at the break.
Hatfield rushed for 185 yards on 36 carries, while Hughart added 112 yards on 12 attempts. Hoover's 301 rushing yards enabled the Huskies to overcome minus-4 passing yards.
Powell's 62 rushing yards led the Falcons, while Robinette added 50 and VanMeter 42.
Robinson caught four passes for 63 yards and rushed for 28 yards.
One year after earning the top seed in the postseason only to bow out to eventual state champion Fairmont Senior in the opening round, Hoover will make its coveted trip to Wheeling next week.
"I can't even describe it," Hatfield said. "Best feeling ever. Happy tears and we've come a long way. Started 0-2 and really came together. Look where we're at now."
The post Herbert Hoover holds off Frankfort 17-10 for spot in Class AA final appeared first on WV MetroNews.
Source:
WV MetroNews
---
Thundering Herd pull away from Morehead State to notch fifth straight win
— By David Walsh
HUNTINGTON, W.Va. — Morehead State stayed within striking distance for about three-fourths of its game Saturday night against Marshall at Cam Henderson Center.
At 61-52, the Eagles trailed by nine with 6:36 left. Enough of this must have been the Thundering Herd's thinking at this juncture.
Marshall outscored its Interstate 64 rival 22-7 from that point to pull away for an 83-59 victory and excite the crowd of 4,315. 
Switching to a zone for part of the second half made a difference as well as the Eagles struggled from the outside against a taller lineup.
"The zone helped us," Herd coach Dan D'Antoni said. "We're long and tall. We can play a zone. When you make shots, you play better defense. Made better adjustments, but it shouldn't have to come to that (going to zone)"
The Herd keeps possession of the Ellis T. Johnson trophy which goes to the winner of the game. Johnson coached the Eagles from 1936-1953. He was coach at Marshall from 1963 to 1969.
Marshall enjoyed runs of 13-0 and 15-2 late in the second half to break open the once-tight game.
Andy Taylor scored 19 points to lead the Herd. Freshman Jacob Conner had 15 as did Taevion Kinsey. Micah Handlogten had a double-double with 14 points and 14 rebounds. Cam Kurfman netted 10 despite going 3-of-12 from three.
Handlogten's double-double are highs in points and rebounds. The 7-foot-1 freshman went 6-of-6 from the field.
"Jacob had a great game,' D'Antoni said. "A lot of stuff goes into his game. He's doing the things we have to do to win. Micah's a lot stronger than he looks. He can get in there. He's so smart."
D'Antoni gave Curfman, a three-point bomber, a break in the second half as he was struggling with his shooting. When he went back in, Curfman hit two straight treys to push the lead to 67-52 with 5:57 left.
"It's a touch thing," D'Antoni said of Curfman. "It's hard to do. He struggles to be who he is. Go out, take some time off. Goes back in, hits a three and boom, boom, boom."
Mark Freeman and Alex Gross each had 16 points to lead the Eagles, the preseason pick to win the Ohio Valley Conference. They made just one of 10 threes in the second half. Gross led in rebounds with eight.
Marshall, in its first year in the Sun Belt Conference, is 5-1 after its fifth straight win. The Herd returns to action Wednesday at home against Akron. Tip is 7 p.m. Ohio visits Henderson Center on Saturday with a start at 5 p.m.
Morehead State (3-4) returns home Tuesday to play Kentucky Christian. Tipoff at Ellis Arena is 7 p.m.
Marshall had a big edge in points off turnovers, 25-15; points in the paint, 48-22; fast break points, 18-5; and assists 17-6. The Herd blocked five shots.
The post Thundering Herd pull away from Morehead State to notch fifth straight win appeared first on WV MetroNews.
Source:
WV MetroNews
---
Marshall wraps up unbeaten November with 28-23 win against Georgia State
— By David Walsh
HUNTINGTON, W.Va. — Marshall completed its November to remember on Saturday.
Khalan Laborn ran for two scores, the first an 83-yard dash late in the second period to jump start the Thundering Herd offense, Rasheen Ali got his first TD in almost a year, Cam Fancher continued his progress at quarterback and the defense recorded three straight sacks in a key fourth-quarter sequence to power Marshall past Georgia State, 28-23, in Sun Belt Conference play at Joan C. Edwards Stadium.
The Panthers scored on their opening drive of the game and of the second half and got a late fourth-quarter score to cut the deficit to 28-23 with 3:45 remaining.
Marshall would take the ensuing kickoff and run enough successful plays to run out the clock to make Senior Day a success, the Herd 4-0 in November and awaiting word on a bowl opponent a bit sweeter.
"The prettiest, ugliest win we've ever had," Herd coach Charles Huff said. "Hats off to Georgia State. They came to play. They kept the game back and forth. Our guys found a way to win."
Part of the problem might have been the emotions of Senior Day  where 17,427 fans turned out to pay tribute to the 20 players in their last appearance at home.
"Not a good job at the start," Huff said. "Emotionally confused. The second half we made plays. Cam managed the game at an elite level. It's nice to see (No.) 22 (Ali) back. Laborn made a big play in the first half. The defense, the three big plays. You've got to battle. This is what happens when you battle.
"Told them at the beginning of the week this would be about a story you tell 20 years from now is going to be and or but. Either you played tough in the Joan the last time, great crowd, great weather and we won the game. Or played tough in the Joan, great crowd, great weather, but we lost. We do it together or not. Remember this day, this outcome. I'm glad they were able to pull it off."
Ali totaled 102 yards rushing, Laborn 100 and Fancher 69. The southpaw completed 18-of-28 for 202 yards and two scores. The Herd (8-4 overall, 5-3 in the Sun Belt) amassed 486 total yards.
Huff continues to admire what Ali's done since he got hurt in preseason and didn't return to action until last week at Georgia Southern.
"He has to work on his touchdown savvy," Huff said. "It's been a while since he's had that kind of success. He's handled it. It's a validation."
The Panthers (4-8 overall, 3-5 Sun Belt) opened the day with a 55-yard pass from Darren Grainger to Kris Byrd wide open down the middle. Grainger then threw a 20-yarder to leading receiver Jamari Thraser and Tucker Gregg scored on a 3-yard run.
Marshall did move the ball at times, but Rece Verhoff missed field goals from 46 and 29 yards. The Panthers got a 26-yard field goal from Michael Hayes for 10-0 lead with 7:40 left in the second.
In need of a spark, Laborn, who came to the Herd from Florida State via the transfer portal, provided it with his 83-yard dash down the right sideline.
"A guy had the angle on me," Laborn said. "Let me prepare a move. I'm not going to let another ankle tackle stop me. Kept my eye or the prize, the end zone." His previous long run for a score was 78 yards against Gardner-Webb.
Fancher would later produce scrambles for 13 and 23 yards to set up the 5-yard toss to Ali for a 14-10 lead at the half.
"Loved it," Herd defensive lineman said Koby Cumberlander of Ali's TD.
"Great to see that," Fancher said.
Grainger found Thrasher for a 12-yard TD early in the third period to take the lead 17-14.
The Herd would strike back quickly and Fancher connected on three straight passes – to tight end Devin Miller for 11 yards, Montgomery for 33 and Charles Montomery on a 32-yard TD strike and 21-17 lead.
Marshall's defense then responded with successive sacks by Owen Porter, Eli Neal and Cumberlander to excite the Edwards Stadium crowd. After a punt, Eli sprinted for 33 yards on first down at the 6. It took four plays, but the Herd got it in when Laborn went over from a yard out on fourth down with 5:28 left in the game.
Georgia State would not go away. Grainger found Thrasher for 54 yards to the Herd 31. The Panthers would score on a 2-yard run by Marcus Carroll with 3:45 to play, but the try for two failed on an incomplete pass. The Herd then got possession and ran out the clock.
Cumberlander and Laborn put the events of the day in perspective. Laborn now has 1,472 yards rushing and 15 touchdowns.
"Blessed to be here. I cherish Marshall. Best moments of my life here," Cumberlander said. "A legacy is about what type of impact you made in football, community. Our style … attack, attack, attack. It keeps us going."
"This meant a lot," Laborn said. "I came here in January and showed what type of player I can be. Nice to finish on a high note. I've cherished every moment. Couldn't let Senior Day be ruined."
Huff talked about Fancher's continued growth.
"Maturation," Huff said. "It's taken time at that position. He has a lot of growing to do."
It appears the Herd as expanded its offensive playbook and Fancher is more than happy.
"More on my plate. It's my job to handle it. Each game it slows down more and more. A dual threat the defense has to have an extra defender. Respect or trouble. That what we see. Give the receivers a chance to catch the ball."
Grainger threw for 291 yards, but the Herd defense sacked him seven times and limited him to 16 yards on 19 carries. Thrasher caught nine passes for 155 yards.
Herd seniors introduced honored before the game were Zach Appio, Damion Barber, Jace Bobo, Joshua Bowers, Esaias Carpenter, Henry Colombi, Charlie Gray, J.T. Dukes, Jacob Kirkendoll, Laborn, Stacey Marshall Jr., Miller, Isaiah Norman, Cedrice Paillant, Stone Scarcelle, Anthony Watts, Micah Abraham, Steven Fauchex and Porter.
The post Marshall wraps up unbeaten November with 28-23 win against Georgia State appeared first on WV MetroNews.
Source:
WV MetroNews
---
Parkersburg South pulls away from Hurricane, 58-27 in Class AAA semis
PARKERSBURG, W.Va. — Highlights and photo gallery from Parkersburg South's 58-27 win over Hurricane in the Class AAA semifinals. The No. 1 Patriots (12-1) will face No. 2 Huntington in the title game next Saturday at noon.
(Highlights and photo gallery by Teran Malone)
(Coverage sponsored by Burdette Camping, www.burdettecamping.com)
The post Parkersburg South pulls away from Hurricane, 58-27 in Class AAA semis appeared first on WV MetroNews.
Source:
WV MetroNews
---
Deputies look for man in Kanawha County stabbing
ST. ALBANS, W.Va. — Kanawha County deputies are looking for a man in connection with a Friday stabbing.
Deputies said Cory Carvill, 31, broke a glass front door at the St. Albans area residence of Corey Uline, 28, and stabbed him several times with a knife.
Uline was treated and released at Charleston area hospital.
Deputies were still looking for Carvill Saturday evening. He's charged with malicious wounding, assault during commission of a felony,and burglary.
Investigators said Carvill was allegedly upset with Uline about having a relationship with his ex-girlfriend.
The post Deputies look for man in Kanawha County stabbing appeared first on WV MetroNews.
Source:
WV MetroNews
---
Charleston police investigate violent robbery
CHARLESTON, W.Va. — Two men are jailed after an alleged armed robbery inside a Charleston residence.
Police have charged Mikhail Patterson, 20, and Jaquise Jackson, 18, both of Charleston with first-degree robbery and burglary.
Patterson and Jackson, along with four other people, forced their way inside an apartment at Renaissance Circle on Friday. A woman inside was robbed and pistol-whipped, according to police.
Patterson is being held on $150,000 bail, Jackson on $100,000. Both are at the South Central Regional Jail.
There was no initial word if charges had been filed against the other four people.
The post Charleston police investigate violent robbery appeared first on WV MetroNews.
Source:
WV MetroNews
---
West Virginia wraps up season with gritty 24-19 win at Oklahoma State
Playing for little more than pride, West Virginia wrapped up a disappointing 2022 season on a high note as the Mountaineers battled through a driving rainstorm Saturday afternoon and held off Oklahoma State for a 24-19 victory at Boone Pickens Stadium.
The win allows West Virginia (5-7, 3-6) to snap a seven-game skid to the Cowboys, who finish the regular season 7-5 following a 5-0 start.
"Streak busters was kind of the motivation this week and we talked about two things in that finishing and finishing well says a lot about who you are collectively, but more importantly, it speaks to who you are as a man," WVU head coach Neal Brown said. "Every time you have an opportunity to suit up and play, it's part of your resume and you should never waste one of those. Our guys definitely didn't today. We played extremely hard and physical and in about as bad of conditions as you can play in."
Oklahoma State quarterback Spencer Sanders did not play in his team's final regular season game. Sanders threw for 381 yards a week earlier in a loss to Oklahoma, but missed the contest with the Mountaineers, which forced true freshman Garret Rangel into action.
"We put our plan together to play Sanders," Brown said. "We didn't know [Rangel] was going to play."
Rangel struggled for most of the outing, hitting on only 18-of-42 passes for 178 yards. Still, after Casey Legg's 32-yard field goal gave the Mountaineers a 24-19 lead with 5:59 to play, the Cowboys got into WVU territory with a chance for a late lead.
A costly holding penalty pushed OSU back and forced them into first-and-20, and four plays later, Rangel's fourth-and-3 pass from the WVU 28 fell incomplete.
The Mountaineers took over with 1:50 remaining needing one first down to preserve the victory as OSU still had all three of its timeouts. West Virginia was unable to gain one as two running plays combined for a loss of 2 yards and true freshman quarterback Nicco Marchiol's third-and-12 long ball to a single covered Bryce Ford-Wheaton fell incomplete.
Marchiol had taken over for Garrett Greene early in the third quarter after Greene was shaken up on a hit to his head/neck area and did not return. Brown confirmed after the game that Greene was placed in concussion protocol.
Forced to punt, the Mountaineers avoided a major disaster when punter Oliver Straw mishandled the snap but still managed to get off a 28-yard kick that positioned OSU at its 46 with 1:29 remaining.
However, the Cowboys were unable to advance the ball as Rangel threw four straight incomplete passes, the last of which was a checkdown thrown toward tailback Ollie Gordon.
"Ollie dropped the last one, which the good thing for him is that'll be forgotten, because it ended up not having an affect on the game," Brown said. "He showed some athleticism getting it out."
West Virginia had very little offensive success in the opening half and faced a 10-7 deficit to start the third quarter. On the second play from scrimmage of the second half, Greene ran for 3 yards, but came up clearly shaken and left the game for good.
Marchiol, who was in at quarterback for one first-half series, took over. 
The Mountaineers immediately faced fourth-and-1 on their 29-yard line and elected to go for it, with tailback Jaylen Anderson navigating his way for 2 tough yards.
Marchiol found Sam James on a 15-yard pass on the next play, before Anderson broke free for a 54-yard rushing touchdown, allowing the Mountaineers to lead 14-10 on the first TD of his career just 2:15 into the second half.
After forcing a punt, West Virginia struck quickly for its third and final touchdown of the contest courtesy of Anderson's 57-yard run that left the Mountaineers leading 21-10 at the 9:53 mark of the third.
"He's come on and he has a bright future," Brown said. "He has to continue to mature, but he showed some real signs. He has a patient running style, but he was able to break two big ones."
The Cowboys responded with Tanner Brown's 38-yard field goal and after WVU tailback Tony Mathis was stopped at the line of scrimmage on fourth-and-1 just short of midfield, OSU took over with good field position and 2:16 on the third-quarter clock.
Six plays later, Gordon broke free for a 23-yard touchdown run that left the Cowboys trailing 21-19. They elected to go for two and the tie, but Rangel's pass was incomplete.
OSU got the ball back trailing by two, but Rangel fumbled an exchange that Dante Stills recovered, allowing WVU possession at the Cowboys' 49 with 14:08 to play.
The teams then traded three-and-outs, before West Virginia used eight running plays to go 44 yards, which setup Legg's field goal. That drive featured 24 rushing yards from Marchiol and 20 more from Anderson.
"Garrett's really fast and probably more elusive, but Nicco can run," Brown said. "He runs well and he's strong. He's 225 pounds give or take how Thanksgiving went. He has a really strong lower body and you saw that today. He was really close to breaking two on the drive where we hit the field goal."
Greene's 36-yard touchdown run on a quarterback draw was the lone play of West Virginia's second series and gave the Mountaineers a 7-0 lead, which stood through the opening quarter.
But after Oklahoma State punted on each of its first four possessions, the Cowboys ended the first quarter on West Virginia's 4, and Brennan Presley scored on a well-designed run from that distance to start the second quarter, allowing OSU to pull even at 7.
Later in the quarter, Greene was intercepted by Jason Taylor II on a poorly-thrown pass, enabling the Cowboys to start at the WVU 33.
OSU moved inside the WVU 10, but on fourth-and-1, Deondre Jackson was stopped by Exree Loe for no gain.
Still, the Cowboys put together a 73-yard drive when they got the ball back that featured their longest play of the game — Rangel's 43-yard pass to Braydon Johnson — and led to Brown's 22-yard field goal just before halftime that gave the home team its first lead at 10-7.
On the 43-yard play, Johnson did the bulk of the damage after the catch thanks in large part to WVU cornerback Malachi Ruffin celebrating what he thought was an incompletion.
"I can't explain that one. I wish I could," Brown said. "I know he made two nice plays on deep balls on that last drive, but I can't explain the unexplainable."
West Virginia threw for only 77 yards in the victory, 48 of which came from Greene, who hit on 8-of-14 passes. Marchiol had the other 29 yards and completed only 2-of-9 attempts.
Anderson rushed for 155 of West Virginia's 250 yards and needed only 15 carries to do so. Greene and Marchiol added 47 and 32 rushing yards, respectively.
"He managed the game and it is pouring down rain and we're playing on national TV on the road in his first extensive action," Brown said of Marchiol. "He wasn't ready early in the year. He really wasn't and it wasn't until the last three or four weeks where you could tell in practice. It's a credit to what we do from a development standpoint of the reps he's getting. He's getting about 60 or 70 live reps a week where he has to make plays. He's gotten better. He showed some real maturity today coming in and winning the football game."
Gordon rushed for 136 yards on 17 attempts, while Jackson gained 56 yards on 12 carries.
Rangel was sacked four times, all in the first half.
WVU linebacker Lee Kpogba, who led all players with 13 tackles, was credited with 1.5 sacks.
"Defensively, it was just gritty," Brown said.
The result snapped a 14-game home win streak for the Cowboys.
"There's been a lot of good football teams that came here and haven't been able to get it done," Brown said. "We were the team that got it done. I'm proud of our staff and our players. It says a lot not only about the players, but the staff in finishing. It hasn't been the year we wanted. It's not really the time to reflect. We'll do something in the postseason to kind of reflect and talk about that, but today is about this win and coming on the road to do it. We persevered."
The post West Virginia wraps up season with gritty 24-19 win at Oklahoma State appeared first on WV MetroNews.
Source:
WV MetroNews
---
Lochow, Harris lead Huntington past Martinsburg and to the Super Six
HUNTINGTON, W.Va. — Huntington scored the final 14 points in their Class AAA semifinal to defeat Martinsburg, 28-21. The No. 2 Highlanders (12-1) avenged a loss to the No. 3 Bulldogs (10-3) in the 2021 state championship game.
Senior quarterback Gavin Lochow scored rushing touchdowns of 22 and 9 yards in the second half to erase a 21-14 third quarter deficit and give the Highlanders a lead they would not relinquish. Lochow also rushed for four first downs on the drive that clinched the victory in the final minutes.
"At the end of the game, Gavin said, 'Keep it in my hands'. We'd be crazy to take it out of 3's hands in that situation," said Huntington head coach Billy Seals. "Our offensive line did a great job. We played good football against the icon of [Class] AAA football. We are right there in the discussion year in and year out with the opportunity to win a state championship. Here we are. We have a chance next week.
"We felt 3 is the best player on the field. We're going to put the ball in his hands. He made a bunch of plays for us."
"I told my linemen, 'Let's go get it'. We were one yard away from Wheeling and I saw those guys, snapped the ball, they were pushing downfield through the holes," Lochow said. "We got the first and won the game."
Martinsburg took a lead just two minutes into the contest. Murphy Clement connected on a 59-yard touchdown toss to Buzz Dover to give MHS a 7-0 lead. Huntington responded with a 10-play, 71-yard drive that was capped by a D'Edrick Graves 1-yard touchdown tote. The game was tied 7-7 after in the opening quarter.
Huntington took their first lead of the game early in the second quarter when Lochow connected with Duane Harris on a 4-yard touchdown strike. The Highlanders took a 14-7 lead into the locker room. Harris ended the game with 7 catches for 111 yards.
"He is a great man-to-man wide receiver. He is a smart kid and runs great routes. He made great plays in the passing game," Seals said.
Martinsburg shifted momentum in their favor in the third quarter. The Bulldogs recovered an onside kick to open the half. Touchdown runs by Murphy Clement [12 yards] and Ezra Bagent [9 yards] gave the Bulldogs a 21-14 lead.
After Lochow's touchdown runs in the second half, Huntington collected their fourth turnover of the game with just over four minutes to play. Jordan Price forced a fumble that was recovered by Harris at the Huntington 17-yard line. The Highlanders never gave the ball back.
Huntington will face No. 1 Parkersburg South (12-1) in the Class AAA championship game next Saturday at noon.
"We've got to win the next one. Our motto is not going to change, 1-0," Seals said.
"When I saw we were the higher seed and we were going to play at home, I knew we were going to win. The crowd was unbelievable. On third downs, they were making it loud. That hurt losing to them dudes. The whole team bounced back and I am so happy to get this win," Lochow said.
The loss was Martinsburg's first in postseason play since 2015.
(Coverage sponsored by Burdette Camping, www.burdettecamping.com)
The post Lochow, Harris lead Huntington past Martinsburg and to the Super Six appeared first on WV MetroNews.
Source:
WV MetroNews
---
Logan County hunter kills an oldie
LOGAN, W.Va. — Bucky Sargent of Logan is no stranger to the challenges of hunting big bucks. Through the years, Sargent has managed to take a number of Pope and Young record book deer in the archery only counties, but this year's quest was likely one of the oldest deer he's ever killed.
It's typical for trophy bucks in this part of West Virginia to reach 6 or 7 years of age, realizing the full potential of their physical traits.  Somehow, Sargent's 2022 buck managed to last at least a decade in the rugged and steep hills of Logan County.
In early November, at the height of the rut, Sargent got the opportunity to kill the massive deer which he had been following for several years. He wasn't alone in the quest. The elusive monster had humbled a number of southern West Virginia's most accomplished hunters through the years.
"He was definitely a horse. We think he was about 10 years old, judging from the sheds we had of him and pictures different people had of him on trail camera," said Sargent in an interview for West Virginia Outdoors.
One of Sargent's close friends shot the buck two years ago. However, the wily critter proved he was tough to tag.
"He didn't hit him real good and we tracked him for a long time, but we never could find him. He shot him in November, but way up in January, I ended up finding one of his sheds and knew he made it," Sargent said.
That same year, Sargent killed another buck. This year, Sargent had another buck as his top prospect to hunt, but it was killed early in the season by another hunter. The situation caused him to give this buck, which really had no nickname, another look.
"I was kind of struggling and didn't really have any shooters lined up. This one started showing up on camera. I was debating and a couple of my buddies said I ought to try and get him," he explained.
Sargent made the decision to hunt the old buck, who he knew was well passed his prime.
He climbed into his stand on a cold November morning and spotted a piebald doe nearby who was clearly in estrus. Her tail was flicking and she was giving all of the signals of being ready to breed. Soon, a small buck was nearby and chasing her around. Sargent observed the action from his lofty perch. In a half-hour or more another, slightly larger buck moved into the area and also began to make his bid for the opportunity .
"I was on a real pretty flat and they all came running by me. One buck went left, and the little eight-point took the piebald doe back the way she came," he said.
He'd been observing the ritual for more than two hours and admitted his toes were starting to get cold and he was considering giving it up for the day. However, things quickly changed.
"The little buck came running back out of there with his tail between his legs. I kept watching because I knew there had to be a big buck for him to come running out of there like that," Sargent explained.
Soon, the piebald doe came trotting into view from the same area. As she passed Sargent's stand he could tell the unmistakable sound of the deep, low grunt of a dominant buck.
"He was walking just a little ways behind her, but he was real cautious. He walked within 12 yards of my tree, but I didn't have a shot because it was really thick in there and he wasn't near a shooting lane," he said.
Sargent held at full draw and was waiting for the right moment. The doe broke and ran, causing the buck to break as well. When he did, Sargent let the arrow fly and was concerned since it struck further back on the deer than he had wanted. Still, he had confidence in his equipment and believed it would be enough to do the job as the huge buck disappeared over the mountain side.
He got on the phone and assembled some buddies who began the tracking job.  They eventually caught up with the old, massive buck several hours later.  He had moved and stopped three times and finally expired about 300 yards from where he had been shot.
Sargent admitted the buck was on the downhill slide, but it didn't diminish the thrill of the hunt.
"He was real nice two years ago when my buddy shot him. He was old and going downhill and he really needed to be taken out of the herd, but I still enjoyed it," he said.
The post Logan County hunter kills an oldie appeared first on WV MetroNews.
Source:
WV MetroNews
---